Tourists visiting Tanzania are being urged to remove plastic bags from their luggage after the East African nation implemented a ban aimed at tackling pollution and protecting the environment.
Airline passengers have been told to remove the non-recyclable plastic carriers before arriving – although "ziplock" bags used as part of airport security procedures are still permitted.
Advice issued by the Foreign Office for the 75,000 British visitors to Tanzania each year states travellers "may be asked to surrender plastic bags on arrival".
Tanzania joins a growing list of countries around the world which have implemented a bag ban, with Africa often leading the way in tackling plastic waste.
The ban, which comes into effect on 1 June, targets all plastic bags "imported, exported, manufactured, sold, stored, supplied and used".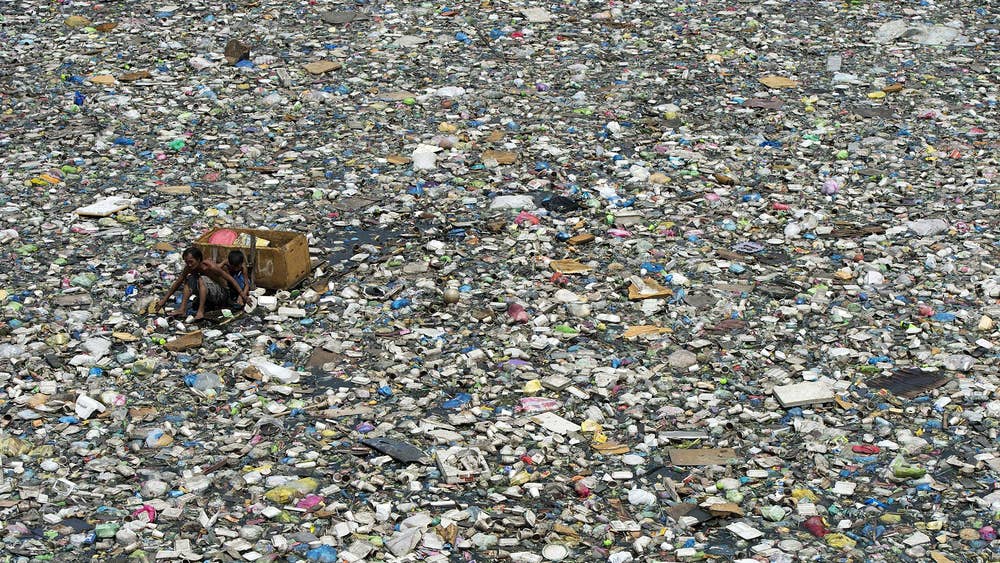 Tanzania has toyed with a blanket ban in the past, having outlawed plastic bags on the semi-autonomous Zanzibar islands in 2006 and announced proposals for a country-wide ban in 2015.
Neighbouring Kenya banned plastic bags in 2017, with those caught manufacturing or carrying the single use items facing up to four years in prison or a fine.
Before Mauritania's ban was implemented in 2013, around three-quarters of all the cattle and sheep killed in the capital, Nouakchoot, were said to have died from eating plastic waste.
Bangladesh was the first country to implement a ban in 2002, followed by China, the Netherlands, Israel, Morocco and Albania, among others.
But the scope of each nation's ban differs. In China, which lacks a blanket ban, bags less than 0.025mm thick are outlawed and shops and food markets are banned from handing out free bags.
In Botswana, the government reversed a decision to ban plastic bags barely two weeks after it was implemented last November after complaints from manufacturers that their views had not been taken into consideration.
It comes as two major Asian economies revealed plans to return plastic waste shipped from overseas.
Malaysia last year became the leading alternative destination for plastic after China banned imports of such waste, disrupting the flow of more than seven million tonnes a year.
Most of the plastic scrap coming into the country is contaminated and low-quality plastic from developed countries that is non-recyclable.
Now, Kuala Lumpur has begun sending back the waste to its country of origin, said Yeo Bee Yin, Malaysia's environment minister.
And Philippines' President Rodrigo Duterte has ordered his government to hire a private shipping company to send 69 containers of rubbish back to Canada and leave them within its territorial waters if it refuses to accept the waste.
Consecutive British governments have made efforts to reduce plastic waste, including in 2015 when the then-deputy prime minister, Nick Clegg, revealed plans for a 5p plastic bag levy that was subsequently increased to 10p. Figures show the sale of plastic bags fell by 86 per cent since the 5p charge was introduced in the UK.
In 2014 seven major retailers issued 7.6 billion single-use bags but the number was down to just over a billion in 2017-18.
On Wednesday, the environment secretary said plastic straws, stirrers and cotton buds would be banned in England from next year to tackle pollution.
Michael Gove confirmed a ban on the supply of the items from April 2020 after a consultation revealed "overwhelming" public support for the move.
Exemptions will allow those who need to use plastic straws for medical reasons or a disability to buy them from registered pharmacies or request them in restaurants, pubs and bars, and the use of plastic-stemmed cotton buds for medical and scientific purposes.
Food and drink outlets will not be able to display plastic straws or automatically hand them out.